High School Days
Those were the days my friends...
We thought they'd never end...
Page 2
Revised April 2014
Some picture memories of Clinton days. I recently purchased a VuPoint Solution Filmscanner and am slowly going through slides that survived a house fire in 1985 and 2005 Katrina and am seeing them for the first time in at least twenty years. Thought I would share those that may be of interest. Some of them I have changed to black & white because of color distortion.
Carol Sharar-Straumanis CHS 54 & CCC 56.
Thanks Carol for sharing, the pictures are great!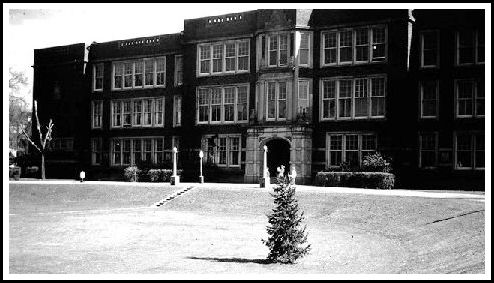 Clinton High School which also housed Clinton Junior College. I was schooled here from 1950 until 1956.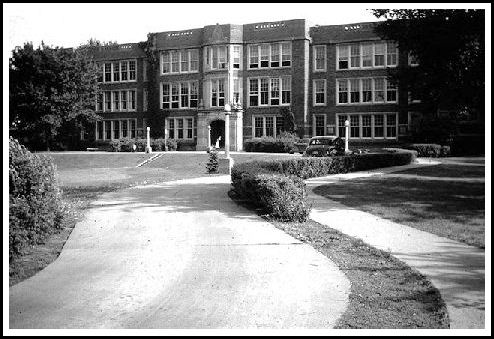 From the look of the cars in the drive, this might have been taken in early 1950s.
Anyone else remember the sunken garden in front of CHS filling with flood waters during Mississippi floods.
Must have come thru the storm sewers.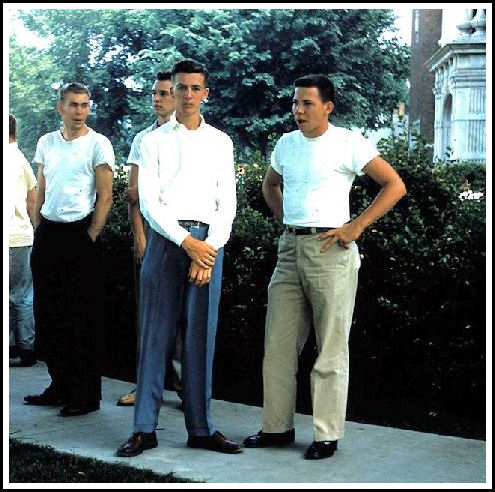 Some of my classmates from Clinton Junior College in June 1956.
(John Goos, Don Fuller, Marvin Allender, ???)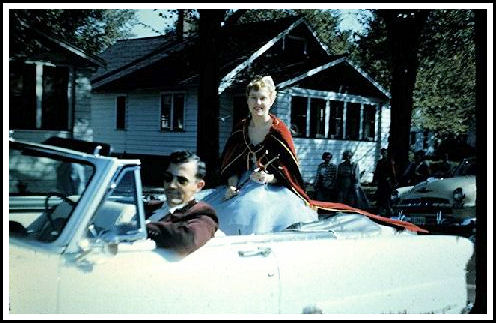 JoNett Melchart was CHS 1954 Homecoming Queen.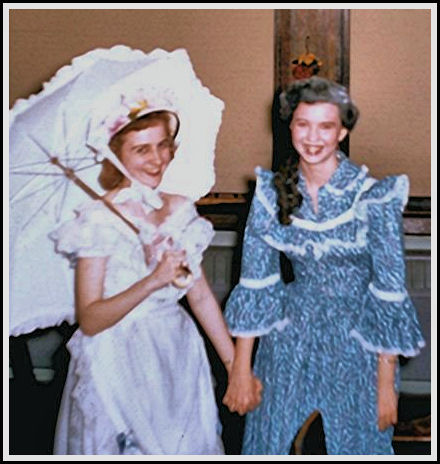 In 1955 in the J.C.Showboat production of "H.M.S. Pinafore,
Beverly Gore and I were in the cast. I played Buttercup.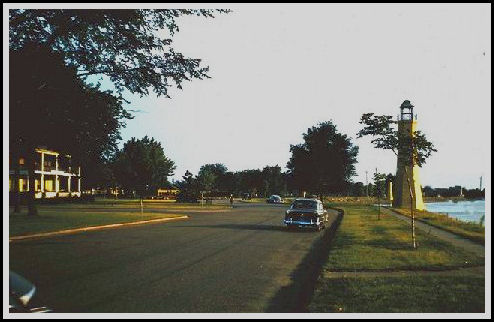 I still miss the drive along the Mississippi River front.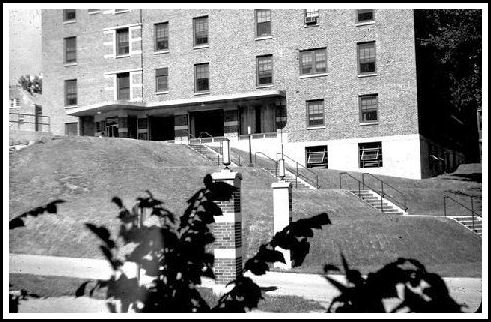 The new wing of Jane Lamb Hospital opened around 1955.
I worked here first as a nurses aid, then took birth records and during my two years
at Clinton Junior College, worked as an admission clerk.
Thanks again Carol for sharing your pictures. I have received a few others but most of them were repeats of pictures posted on previous web pages and contained on the CD presented at the 50th reunion. There are a few of the CDs left it anyone did not get one, let me know. Many of us were born in Jane Lamb Hospital, but it looked different then. The older I get the better I can remember things from the past, it is yesterday I forget. Some will remember the "Submarine Races" at the riverfront. Queenie has sent some material that I plan on using in the future. I wish everyone a blessed and happy holiday season. Dean
Please send fresh material.